Theme Listing for Emotional Well-being Workshops: Engaging in Supportive Communities
INTRODUCTION:
In today's fast-paced world, it can be difficult to find time for face-to-face interaction with others. This can lead to feelings of isolation and loneliness, which can have a negative impact on our emotional well-being.
Supportive communities can provide us with the social support we need to thrive. They can offer us a sense of belonging, purpose, and meaning. They can also help us to cope with stress, solve problems, and make healthy decisions.
This article will explore what a supportive community is, the benefits of engaging in one, and how to find and build one.
What is a supportive community?
A supportive community is a group of people who care about each other and are there for each other through thick and thin. They offer each other emotional support, practical help, and a sense of belonging.
Supportive communities can come in many forms, such as:
Family
Friends
Religious groups
Sports teams
Volunteer organizations
Neighborhood associations
The key thing is that the members of the community care about each other and are willing to support each other.
Benefits of engaging in a supportive community
Engaging in a supportive community can have a number of benefits for our emotional well-being, including:
Reduced stress: Having people to talk to and rely on can help us to manage stress more effectively.
Improved coping skills: When we are faced with challenges, we can turn to our supportive community for help and advice. This can help us to develop healthier coping skills.
Increased social support: Feeling connected to others can boost our self-esteem and sense of belonging.
Enhanced problem-solving skills: Having a group of people to bounce ideas off of can help us to come up with creative solutions to problems.
Improved decision-making: When we have people to consult with, we are less likely to make impulsive or rash decisions.
How to find and build a supportive community
If you are not currently part of a supportive community, there are a few things you can do to find one.
Start by looking for groups or organizations that share your interests. This could include joining a book club, taking a class, or volunteering for a cause you care about.
Reach out to friends and family members who you can trust and confide in. Let them know that you are looking for more support in your life.
Be open to meeting new people. Attend social events, join online forums, or take a chance on striking up a conversation with someone you don't know.
Once you have found a few people who you feel connected to, you can start to build a supportive community. Here are a few tips:
Be open and honest about your needs. Let the people in your life know what you are looking for in terms of support.
Be willing to give and receive support. A supportive community is a two-way street. Be willing to offer support to others as well as receive it.
Be patient. It takes time to build strong relationships. Don't get discouraged if you don't find a supportive community right away. Keep trying and you will eventually find your people.
OUTRO:
Finding and building a supportive community can be a powerful way to improve your emotional well-being. By surrounding yourself with people who care about you and are there for you, you can reduce stress, improve your coping skills, and boost your self-esteem.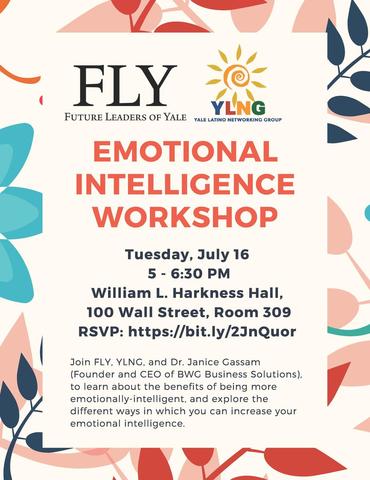 This toolkit was created to help raise parent awareness about school connectedness and its role in supporting student mental health and emotional wellbeing and why family engagement both in and out of school is important It is a resource for CDC Healthy Schools partners education leaders and other collaboratorsEffectiveness of Positive Youth Development Programs PYD programs engage young people in intentional productive and constructive ways while recognizing and enhancing their strengths These programs promote positive outcomes by providing opportunities fostering positive relationships and giving the support that is needed to develop young Emotional wellbeing influences educational performance learning and development Various components of emotional wellbeing can be included across many
psychology units such as selfconcept and selfesteem social psychology selfefficacy and locus of control motivation and personality and happiness and coping skills emotion and stressRelationships are the positive connections between students adults and peers that foster positive social interaction and establish a nurturing environment of trust and support in schools Students who feel connected to school are more likely to succeed they have better school attendance grades and test scores and stay in school longerMental Health Mental Health It is normal for children and youth to experience various types of emotional distress as they develop and mature For example it is common for children to experience anxiety about school or youth to experience short periods of depression that are transient
in natureFamilies play an integral role in school climate improvement It is important that family and parents connect with the school community in meaningful ways Family and parents are partners with schools to ensure the development of the whole child The school community should actively encourage parental and family participation and engagementSeptember 20 2023 300 PM EDT September 20 2023 430 PM EDT Add to Calendar 20230920 150000 20230920 163000 Lessons from the Field Webinar Strategies for Engaging Families to Support Students Social Emotional Behavioral and Academic WellBeing and Success Attention State and District Leaders School Administrators Educators Student Support Personnel Parents and Some of the key trends presented on adolescent health and well being include sexual
behaviors substance use suicidal thoughts and behaviors mental health and school connectedness Human Trafficking Response Guide for School Resource Officers
If you are not currently part of a supportive community, don't despair. There are many ways to find one. Just start by looking for groups or organizations that share your interests, reach out to friends and family members, and be open to meeting new people. With a little effort, you can find the support you need to thrive.